I love cooking. Cooking is relaxing and so enjoyable. But, if you don't have the right tools - it's not as fun.
Wusthof knives
are amazing and come with a lifetime guarantee. The kitchen shears are functional and precise. The chef's knife is sharp and cuts like butta. Really-it's amazing how easily this makes all of your cutting and dicing.
And it's always safer to have sharp knives than dull ones.
These knives are forged as one so that means the weight is in the middle making it easier to cut veggies or meat. The handle has a lot of weight so it feels comfortable.
Don't balk at the price -- just think of buying generic knives a couple of times as they wear out and you will see that you pay for cooking enjoyment.
Julia Child was an avid
knife love
r. She would send different french styles to her American friend Avis Devoto asking her to review them.
You can read more about their conversations in As Always, Julia. Christina bought me the book last year for Christmas and I really enjoyed reading about their friendship and intense love of fresh food and political gossip.
I haven't worked out yet this week because I got the stomach flu that the girls had. It's fine sitting around one day, but two days is hard. I don't like to rest. I was supposed to do a run through of the tri tomorrow night at Alum, but now I am not sure if I should work out.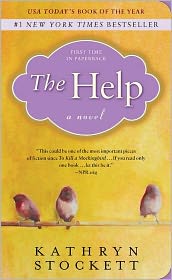 With the extra time, I finished
The Help
from the 2nd chapter on in about 24 hours. My mom let me borrow it and it was so good. One of those few books that you wish weren't over at the last chapter. And it's going to be made into a
movie
. Click
here
for the movie trailer.
Have you read it yet? What's some book recommendations?