33 weeks! Can I get a whoop whoop.
I can really feel his feet or hands now and he is moving like a little fish.
Lady had to have her photo op with baby Ryder
Four and a half months pregnant with my candy cane girls
Last Jan! My sweet friend Molly and I were pregnant at the same time - she was nine months or so and I was like five and a half months pregnant. We had a great time on our double date.
Just stuck this one in because I love the looks on the girls' faces- they love their daddy.
Eeeh. 33 Weeks + evening sickness = couch time. #keepingitreal.
Weight gain - around 22 (with evening sickness I am trying to eat my big meal at noon)
Baby purchases - Baby Burt's Bee Wash and Lotion that the girls use and I love to use.
Working out - swimming, running and walking and doing pushups against wall and pushups/pullups in pool with the starting platform. Nice because I am weightless, but still get some resistance.
This week baby Ryder is as big as a honeydew melon. No wonder those kicks are feeling stronger!
I'm not going to lie. I'm not super woman.
I'm not even wonder woman.
So being pregnant and almost being done - really nice. I keep asking Brandon, "was I this tired at night with the other girls?" to which he says, "Erin, you have two kids you are keeping up with all day." Ok.
But for real. How does a woman with say 3,4,5 kids do it? I think that by 36- 37 weeks you are seeing the light at the end of the tunnel so the tiredness is probably overridden with the excitement of baby.
I am so lucky to have a really great husband who encourages me to rest when I need it even if I really detest chilling for most of the evening. Most mornings are really great. I have loads of energy - but by night I am d-o-n-e.
Here's my thankful thursday list to keep it real.
Crockpots - you are awesome.
Evening walks to decompress - you complete me.
Warm bath to soak sore muscles - thank you Lord.
Aveda Hand relief lotion - sweet nectar of the gods (which is also funny because it reminds me of college when Tommy and Nick would call the cafeteria dessert with whipped cream the same name).
Swimming and being weightless -super sweet.
Lunch or sweet times with friends - amazing.
Still able to run and walk!
Ok.
And I have been meaning to write down some of my favorite pregnancy helpers.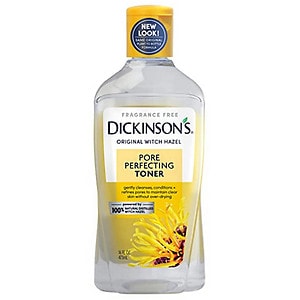 Witch hazel is so great for so many things. I use it if my skin seems dull or if I have bags to tighten up my skin. Also, you can use for pregnancy blemishes or to help with the dreaded "h" word. You can also use for stings, bruises and sunburns. I simply put on a cotton ball and apply to my skin.



Aveda hand relief is a-mazing. Helps your hands feel smooth and look brighter.
For some reason, the rice bag my friend Amy gave me works so much better than a heating pad. It's not so hot and helps the dull ache you might get from round ligament pain. I love mine.
Vitafusion PreNatals are sugary and gummy and won't make you gag! I adore these. I would take them even if I didn't have to - they have folic acid, DHA and are really easy to chew.









Great is his faithfulness; his mercies begin afresh each morning. Lam 3:23